The Greater Hub XIV SBM ITB invited domestic venture capital, Init-6, to participate in an Industry Mentoring session at The Greater Hub Ganesha Co-Working Space, Bandung, on Wednesday (5/4). Init-6 Venture Partner, Rexi Christopher, in the session, explained the go-to-market (GTM) strategy material entitled 'How to Bring a Product to Market.'
According to Rexi, the key to success in a GTM strategy is simple, which is to chat more with potential customers. From there, the GTM strategy is designed based on the preferences, habits, and characteristics of these potential customers.
"Make more conversations with your potential clients; that's the key," Rexi said
Even though it's simple, Rexi found that many startup founders paid little attention to this, resulting in a failed GTM strategy. Usually, a startup's GTM strategy fails because founders often underestimate chatting with potential customers.
"Usually, the GTM strategy fails due to four reasons," said Rexi.
First, the startup failed to identify the customer persona, so the formulated GTM strategy did not reach the customer persona it should have. Second, it is caused by jumping to conclusions too quickly that startups have grown, even though usually in the early stages, it cannot be concluded as growth. The startup should have waited until the retention rate was high.
The third reason is that startups are too focused on building partnerships with other institutions. Ideally, a startup focuses on selling directly to potential customers. When the retention rate is high, it can start focusing on business scale-up processes.
The last reason is that startups focus too much on the product. Startups continue to develop products without thinking about the appropriate market. Often developed products are too sophisticated and not needed by the market.
At the end of the presentation, The Greater Hub XIV participants took advantage of consulting directly with the Init-6 Venture Partner. They discussed their respective cases that occurred in startups.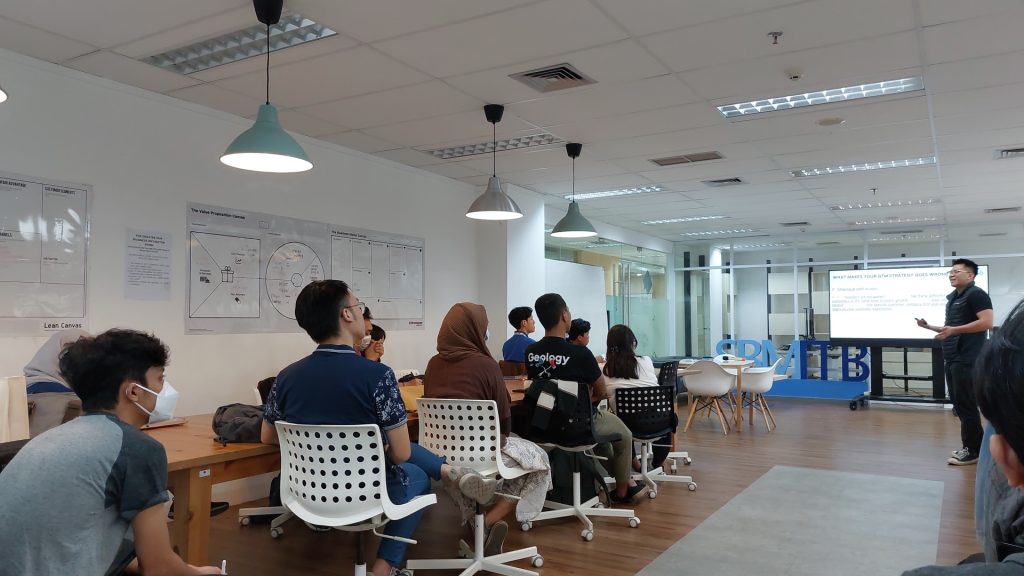 Written by Student Reporter (Anggi Nurdiani, Management 2024)