SBM ITB launched the International Entrepreneurship program with the 2 + 1 scheme, which is two years of studying in Indonesia and one year at the partner university. It becomes the facility for all students who want to scale up their businesses that are developed for the first two years to be conducted abroad. Ira Fachira, the Director of International Relations SBM ITB, said that this program, started in 2022, is arranged to facilitate the students to gain real experience in doing business through the diversity of cultures.
"Opening insights for these young entrepreneurs abroad to understand the differences between countries and identify opportunities in other countries. We cannot do things only by imagining them." Said, Ira.
Like the International Business Program launched earlier, this program has two schemes: an exchange program and a double degree. The extra degree is the essential difference between the two programs, which can be achieved only with the double degree program and not with the exchange. To run the program, Ira said that SBM ITB has already established a partnership with more than 60 universities in total, and some of them are even recorded as the big 200 best universities in the world based on the QS ranking, as follows.
Regarding the admission process, below is the timeline to apply for the international undergraduate program at SBM ITB:
3 – 31 May 2023, Registrasi Online
7 June 2023, ITB English Language Qualification Test (ITB ELQ Test)
8 June 2023, ITB Academic Qualification Test (ITB AQ Test)
23 June 2023, Selection Results Announcement
21 Agustus 2023, the first day of school
For those who are interested, the admission requirements are available in the link below:
https://admission.itb.ac.id/home/international/undergraduate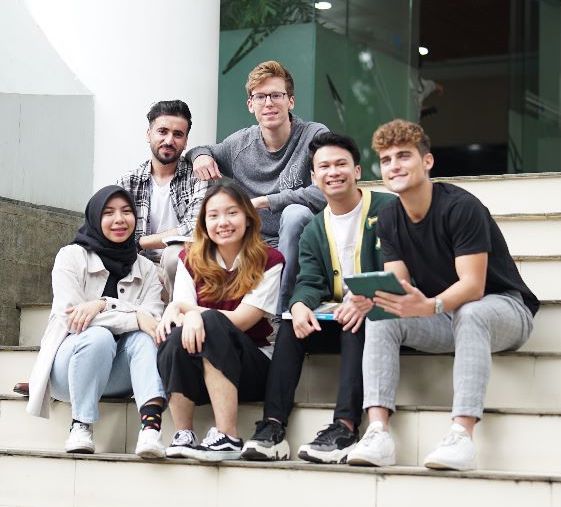 Not only about sending their students to many countries, but SBM ITB is also an international school. In 2022, SBM ITB accepted 113 foreign students from different universities worldwide. They all came here with their original school programs, such as regular semester student exchange, Double Degree, and International Virtual Course Summer School, which only lasted two months. 
Written by Student Reporter (Rheza Mahesa Raharjo, Management 2023)