On Saturday (6/5), Pujo Laksono, the Lead Data Scientist at PT Kazee Digital Indonesia, took part in mentoring sessions for startup participants at The Greater Hub XIV SBM ITB. The mentoring session focused on helping startups establish their goals.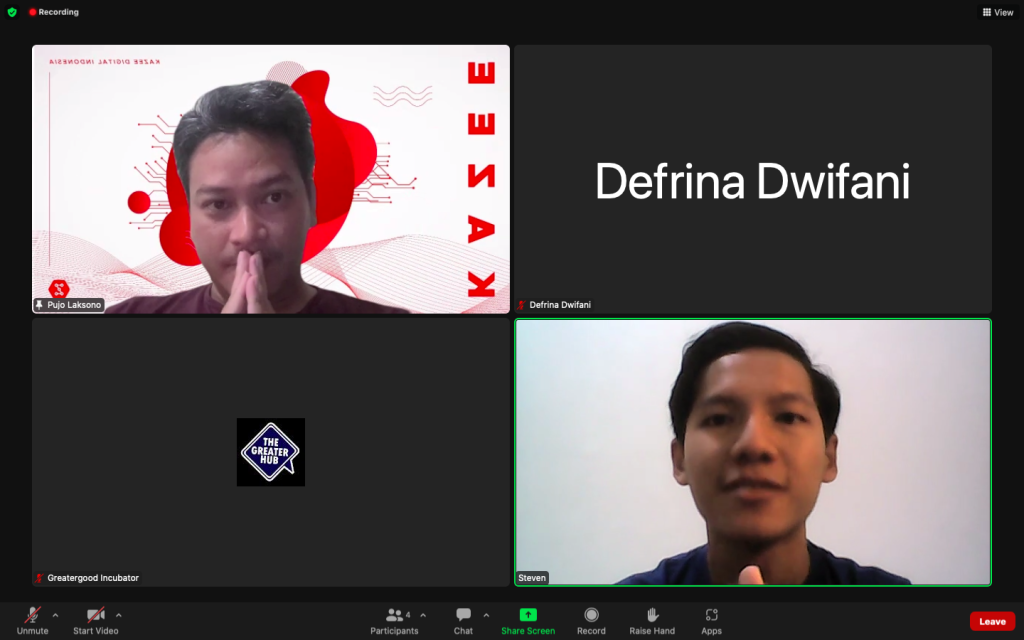 During the session, Pujo assisted startups in setting specific and measurable goals for their businesses. He also guided them in developing strategies to achieve those goals. Additionally, Pujo offered valuable advice on overcoming challenges and obstacles that startups may encounter.
Mentoring sessions led by experienced professionals like Pujo can provide invaluable support for startups. Mentors offer guidance, support, and insights to help entrepreneurs navigate the complexities of starting and growing their businesses.
Mentors provide valuable insights and advice across various topics, including business strategy, operations, finance, marketing, and sales. Their guidance can help inexperienced entrepreneurs steer clear of common pitfalls, make well-informed decisions, and expedite their growth.
Furthermore, mentors can assist in building networks. By connecting startups with potential customers, partners, and investors, mentors enable them to expand their professional network. This is particularly advantageous for new companies still establishing their presence and may not have established relationships within the industry yet.
Written by Student Reporter (Defrina Dwifani, MSM 2022)