SBM ITB successfully held an excursion for Class 2025 students to Kulon Progo, Central Java, on May 1-5, 2023. For five days, students mingled with residents in 22 villages.
Students are divided into several groups of 17 to 18 people. Each group lives in one village.
The students embarked on their journey from Bandung by train and arrived at Wates Station. From there, they proceeded to their respective villages using Elf vehicles. On the first day, the students primarily focused on exploring the geographical aspects of the village and familiarizing themselves with the local residents.
During conversations with various individuals in the village, the students gathered general information about the primary activities and issues within the community. In the evening, they conducted a collaborative evaluation session to identify the existing problems or concerns within the village and created a demographic map to outline the boundaries of the village.
On the second and third days, students focused on making intense approaches with several residents. The approach was carried out by helping with the current work of the residents.
For example, many students helped harvest chilies and vegetables in Garongan Village. They also cut root vegetables and sell them to middlemen. Some clean the goat pens and feed the goats.
In between helping with work, students could chat with the person and dig up information regarding problems or issues in the village. All information collected were put together in a cultural framework containing six elements: language, culture, knowledge systems, social organizations, belief systems, technology, and livelihoods.
During excursion activities, students had the task of carrying out activities impacting the community in the village. These activities included visiting schools and teaching Pancasila, English, and others. Activities must reflect the practice of Pancasila precepts.
Some students made games for children, such as sarong racing, snake-slinging, said Simon, football, and others. Hopefully, this game taught children to work together and unite, one reflection of the Pancasila precepts. On the fourth and fifth days, students also focused on taking videos for ethnographic film assignments and daily vlogs.
The accompanying lecturer for this excursion, Bambang Rudito, stated that SBM chose Kulon Progo because of the diversity of activities in the coastal area. The diversity of activities includes the activities of fishermen, farmers, and others. "Kulon Progo is diverse and it is hoped that students can get real experience of the cultures, not just theory," said Pak Bambang.
In the future, the campus plans to change the location of the excursion. The original plan of visiting a coastal area has been revised to exploring a mountainous region instead.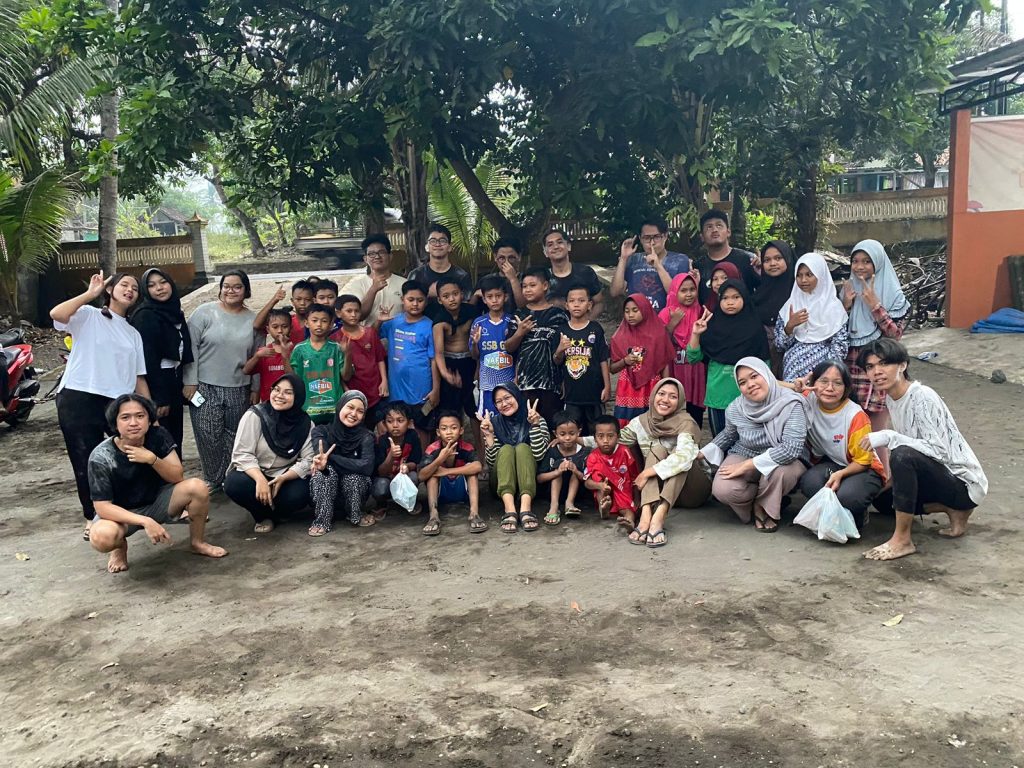 Written by Student Reporter (Luthfaliya Zahira, Management 2025)