On Thursday, May 14th, students from the Entrepreneurship Department SBM ITB had the opportunity to visit PT Paragon Technology and Innovation in Tangerang. This visit provided firsthand insight into the business operations of PT Paragon Technology and Innovation, covering the entire value chain.
Established in 1985, Paragon is a leading Fast Moving Consumer Goods (FMCG) company in cosmetics. It is a source of inspiration for aspiring entrepreneurs and currently dominates the local cosmetics market.
During the visit, the management of Paragon delivered a presentation highlighting the company's journey, core values, and business processes. The presentation showcased Paragon's entrepreneurial mindset, emphasizing the significance of adaptability, resilience, and continuous learning in today's dynamic business landscape. Salman Subakat, the CEO of PT Paragon Technology and Innovation, shared motivational insights and personal experiences from the early stages of the company's establishment.
Students were invited to explore Paragon's state-of-the-art offices, starting with the research and development laboratory, where product design and testing occur. They also visited the packaging center and the hall of fame, which showcased the current Paragon brand and featured published posters showcasing the research conducted by the Paragon team.
The management team further elucidated Paragon's structured innovation process and commitment to developing products that consistently meet market needs. The production steps were described as meticulous, ensuring high-quality standards throughout.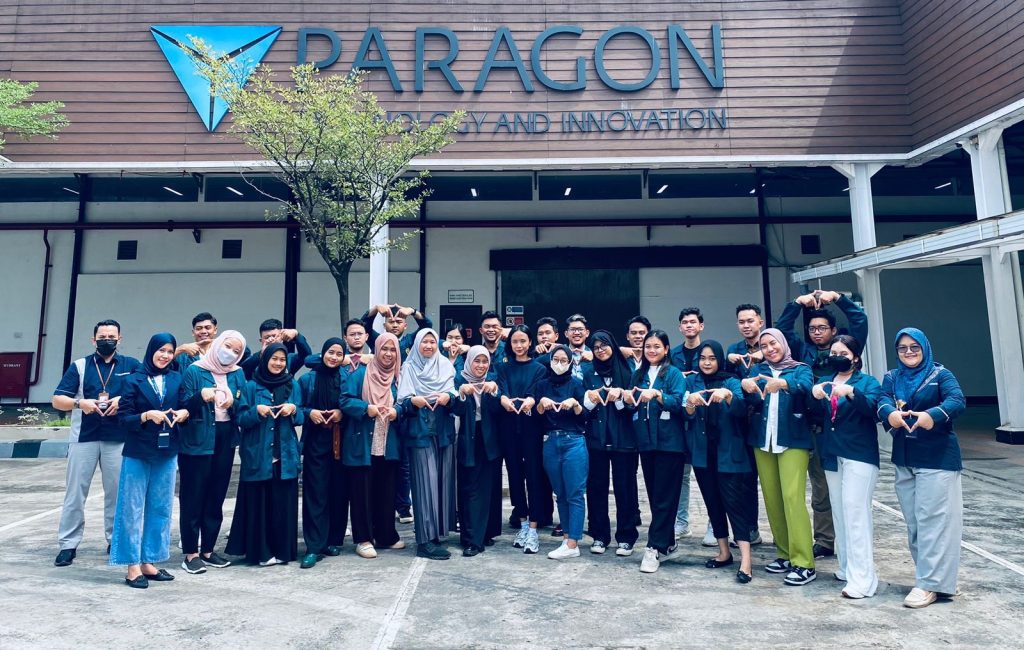 Written by Student Reporter (Firstya Maulida, Entrepreneurship 2023)