The management of the Keluarga Mahasiswa Manajemen (KMM) ITB for the 2023/2024 period was officially inaugurated at the Auditorium Nemangkawi Labtek XIX SBM ITB on Saturday (17/6). The Head of DPA KMM ITB 2022/2023, Rheza Mahesa Raharjo, witnessed the inauguration of the newest KMM ITB leadership consisting of Naufal Makarim as President, Ammar Muhammad Irfansyah as Senator, and Bashravie Thamrin as the Head of DPA.
This inauguration was also witnessed by Head of Bachelor of Management study program Ahmad Fajar Hendarman, President of KMM ITB 2022/2023 Fauzan Khalil Ramadhan, the Senator KMM ITB 2022/2023, Muhammad Irfan Zidni, and the President of Progressio Consulting Group 2022/2023, Farrel Nabil Sateriano.
Head of Bachelor of Management study program Ahmad Fajar Hendarman, in his remarks, said the need for collaboration between the association's institutions and study programs. This is important to produce innovations benefiting student affairs and supporting the learning process at SBM ITB.
"I also gained experience in an organization during my time in college, and I believe that such organizations provide valuable opportunities to learn about responsibility, adaptability, and effective management," expressed Fajar.
The inauguration began with the reading of the decree regarding the inauguration, followed by the oath-of-office appointment ceremony by each new official. The inauguration took place solemnly as the oath of office was read.
The President and Senator of KMM ITB are officials elected through the KMM ITB Election recently. Naufal Makarim won 403 votes, beating his competitor, Widhiyaffa Akbariza, who could only get 163 votes.
Meanwhile, the Senator, Ammar Muhammad Irfansyah, won 504 votes, and 62 votes were given to empty boxes. The Head of the DPA was elected through the internal mechanism of the DPA KMM ITB.
President of KMM ITB, Naufal Makarim, said that he would transform KMM ITB in the future. He also stressed that he would collaborate with the DPA, Senatorate, and the Semi-Autonomous Body (BSO) as a form of coordination for the future progress of KMM ITB.
Bashravie Thamrin, the Head of DPA KMM ITB, further emphasized that in the coming years, DPA aims to fulfill SBM ITB students' fundamental, scientific, and professional requirements. This comprehensive approach is crucial for cultivating well-prepared students who can confidently navigate the future job market, drawing from their organizational experiences.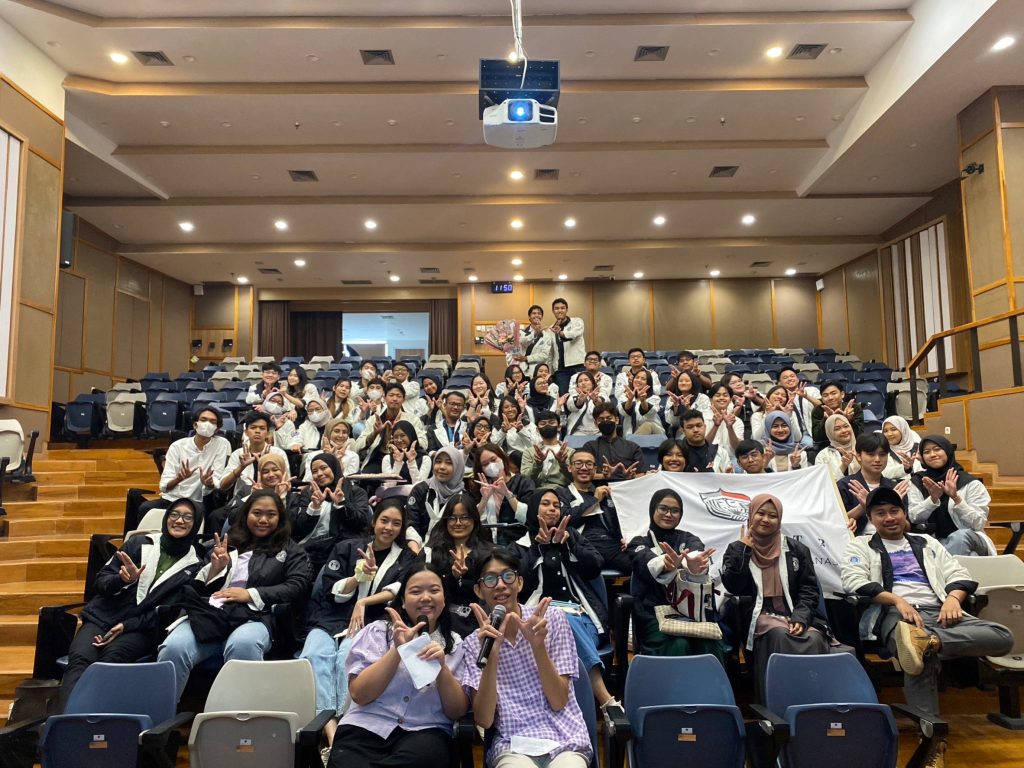 Written by Student Reporter (Bashravie Thamrin, Management 2024)