The Entrepreneurship Student Association team IMK "Artha" in SBM ITB, called Terang Berdampak cabinet, held a final General Meeting of Members at the end of their term at SBM ITB building, Bandung, on Wednesday (12/7). This meeting presents the progress and final evaluation of stakeholder organizations in IMK "Artha."
One of the flagship programs of this management is IMKapasar, a collaborative program between associations and market parties in West Java, especially in market development in Cihapit, Bandung.
This meeting also held an inauguration for the organizational stakeholders. Starting with the inauguration of the new chairman of the IMK "Artha", namely Zakaria Khori Hermawan (Entrepreneurship 2024), followed by IMK Senator "Artha" Farhan Dzaky Haryanto (Entrepreneurship 2024), and the Chairman of the Member Representative Council, Andreas Emmanuel Averill (Entrepreneurship 2024).
Organizations within SBM ITB, including IMK "Artha," are expected to synergistically collaborate to realize the vision and mission, aligning with the ethos of ITB's guiding principle, "In Harmonia Progressio."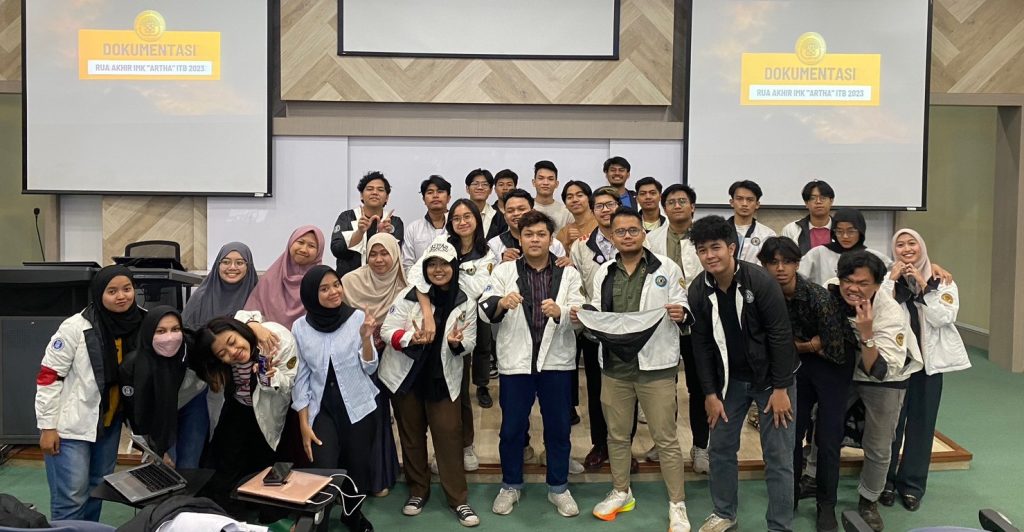 Written by Student Reporter (Muhamad Fajrin M, Management 2024)