International Virtual Course SBM ITB students participated in the Citarum Festival Celebration 2023 in Cihampelas Village, West Bandung Regency, on August 12, 2023. The Bening Saguling Foundation organized the event as part of the International Virtual Course (IVC) 2023 series, a summer course involving several students from 10 countries to understand contemporary business in Asia, where SBM ITB is the host.
"The Citarum Festival is an annual event held by the Bening Saguling Foundation to increase public awareness in preserving and caring for the environment, especially around the Citarum River," said the Founder and Chair of the Bening Saguling Foundation, Indra Darmawan.
The festival has many activities, such as paid garbage clinics, culinary bazaars, exhibitions of superior products from various communities, painting competitions for children, river clean-up activities, and various arts and entertainment performances. The participation of all IVC participants added a lively feel to this festival activity.
"So we were given various assignments, such as helping with registration, food bazaars, being clinic staff, painting contest committee, and others," said Luthfi, an IVC participant from Indonesia.
The various IVC participants from various countries made the local people curious and enthusiastic about participating in the festival. Fitri, the parent of one of the children who participated in the painting competition, described the splendor of the festival.
"I am very happy with this event because it provides a place for children to paint and be creative. Having IVC participants from various countries also makes children happy and motivated to learn English," said Fitri.
The Citarum Festival is one of IVC participants' most interesting and memorable activities in this year's summer course activities. Periza, an IVC participant from Kyrgyzstan, expressed her feelings after participating in this activity.
"The weather here is very comfortable, and we have done a lot of activities today. The painting competition is my favorite activity because the children are very talented. We also learned how to make crafts from water hyacinth and played various Indonesian games. This is my first time in Bandung, and I love it," said Periza.
The IVC program is designed to introduce participants to social and environmental issues, especially in terms of sustainable business practices related to ESG (Environmental, Social, and Governance) principles. Melia Famiola, lecturer and ESG transformation team at SBM ITB, delivered this program to raise awareness of young people on ESG issues.
"This mandate does not only apply to SBM ITB but is also a global call by UNESCO for the education sector to adopt learning strategies that push the education sector towards sustainability. This summer school is a small step taken by SBM ITB towards an educational transformation that supports ESG," said Melia.
By participating in the Citarum Festival, IVC participants are expected to develop a stronger sense of social and environmental responsibility, integrate these values into their expertise, and develop a new and sustainable business outlook after completing this summer school program.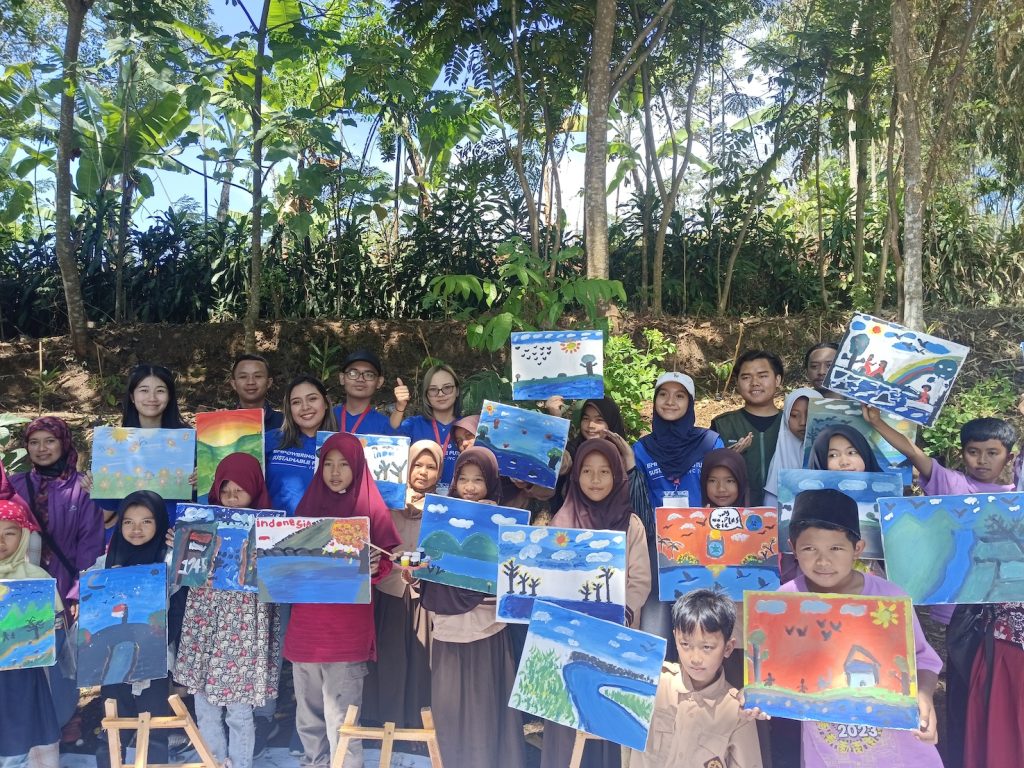 Written by Student Reporter (Ramel Akil Pratama, Management 2024)