Entrepreneurship students from the SBM ITB class of 2024 held an Amazing Race Game full of challenges in the Pangalengan area, West Java, on 21-22 October. This activity is part of the mid-semester exam for two important subjects, namely Business Scale Up and Startup Business Practice 1.
The Amazing Race Game, usually creating a feeling of togetherness and team morale, was held to develop students' leadership skills, teamwork, problem-solving, and various other essential skills for entrepreneurship. The first game in the series was to solve a puzzle to move on to the next round.
In the next round, students were given IDR 200,000 to purchase a package containing chicken, petai (stink beans), eggs, and bananas. They had to employ their negotiation skills to secure the lowest possible price. Students could seek profits using this initial capital and the various resources. If successful, they would earn bonus points, impacting their final grades.
Upon acquiring the package, the students continued their journey, following the designated checkpoints. Six posts were strategically located throughout different areas of Pangalengan. At each post, they encountered distinct challenges to hone their leadership, teamwork, problem-solving, and other crucial entrepreneurial skills.
Post 1 tasked them with arranging the bolts, while Post 2 required them to relocate the pyramid. Post 3 presented the challenge of arranging and balancing the spikes, and Post 4 focused on solving a numerical puzzle. At Post 5, they were tasked with transferring a ball from one location to another. Post 6 required them to procure equipment for the show they would be presenting.
After completing all the posts, the students continued their journey to Datar Pinus Camp, where they could rest after a full day of adventure in Pangalengan. This moment of rest was of paramount importance because an entrepreneur must strike a balance between hard work and relaxation. This equilibrium is vital for maintaining their mental and physical well-being, which is essential for a successful entrepreneurial career.
In the evening, they delivered performances with the theme "King and Queen" within their respective groups. This served as an illustration of how creativity can be a valuable asset in business. Entrepreneurs need to think outside the box and devise innovative solutions to address problems and meet the needs of their customers.
The next day, students were invited to experience another exciting adventure, namely rafting in Pangalengan. This activity allows them to unwind after a day of activities the previous day. Rafting exemplifies how an entrepreneur must have the courage to face challenges and overcome obstacles. This is a crucial skill in a business world full of uncertainty and risk.
In two intense days, students not only honed their entrepreneurial skills but also strengthened their sense of solidarity, leadership, and teamwork. Amazing Race Game exemplifies how higher education can provide students with practical and in-depth experience. They don't just learn from textbooks but also learn from real experiences that can help them become successful entrepreneurs in the future. Through the challenges of the Amazing Race, they have trained themselves to become strong leaders, solid teams, and creative problem solvers. All of these skills are invaluable in the competitive world of entrepreneurship.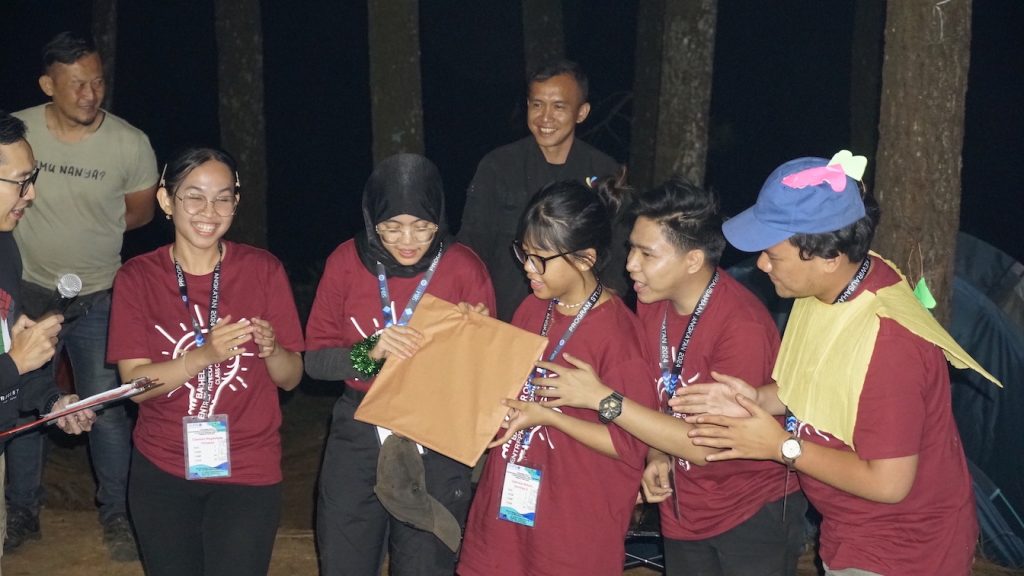 Written by Student Reporter (Fairuuz Fawwas Alfarizi T, Entrepreneurship 2024)