Located in one of the most livable cities in Indonesia and only 2 hours from Jakarta, MBA ITB offers professional and entrepreneurship streams which are consistently ranked as the best graduate business programs in Indonesia. MBA ITB aims to develop students to become innovative leaders with an entrepreneurial mindset for the betterment of business, government, and society. The 18-month-long curriculum includes fundamental core and tailored elective courses designed to challenge students to discover practical business solutions through real-world applications in the context of an emerging economy. MBA ITB also offers Double Degree options with prestigious business schools in the world including University of Glasgow, Scotland; University of Hull, UK; Boston University, USA; Fordham University, USA; IE University, Spain; The University of Queensland, Australia; and Universiti Sains Malaysia, Malaysia.
Our distinguished faculty members with solid academic backgrounds and industrial expertise facilitate students' learning experience by using case methods, lectures, simulations, and team projects to apply important business concepts in real-world settings. Students are trained to be adaptive and agile in making strategic decisions in the current disruptive and complex business environment. More importantly, students are provided with opportunities to explore a potential new digital venture, connect with successful entrepreneurs, and develop their entrepreneurial skills through The Greater Hub which is a business incubator established by the school.
We also support our students in the career-development programs through leadership and business seminars and the Career Service, Industrial & Alumni Relation Center. About 85% of our graduates are employed in less than 3 months. Moreover, many of our graduates currently hold positions in the top management or make an impact through their business creation.
Are you thinking of a career change or looking for a promotion opportunity to the top management? Do you have a business that is ready to grow? Are you searching for expanding your network nationally and internationally? Do you have the innovation and leadership skills that are needed for business in uncertain global economic conditions? MBA ITB program will guide you in the journey of developing your integrative business thinking, innovation, leadership, networking, collaboration, and teamwork skills for your future success.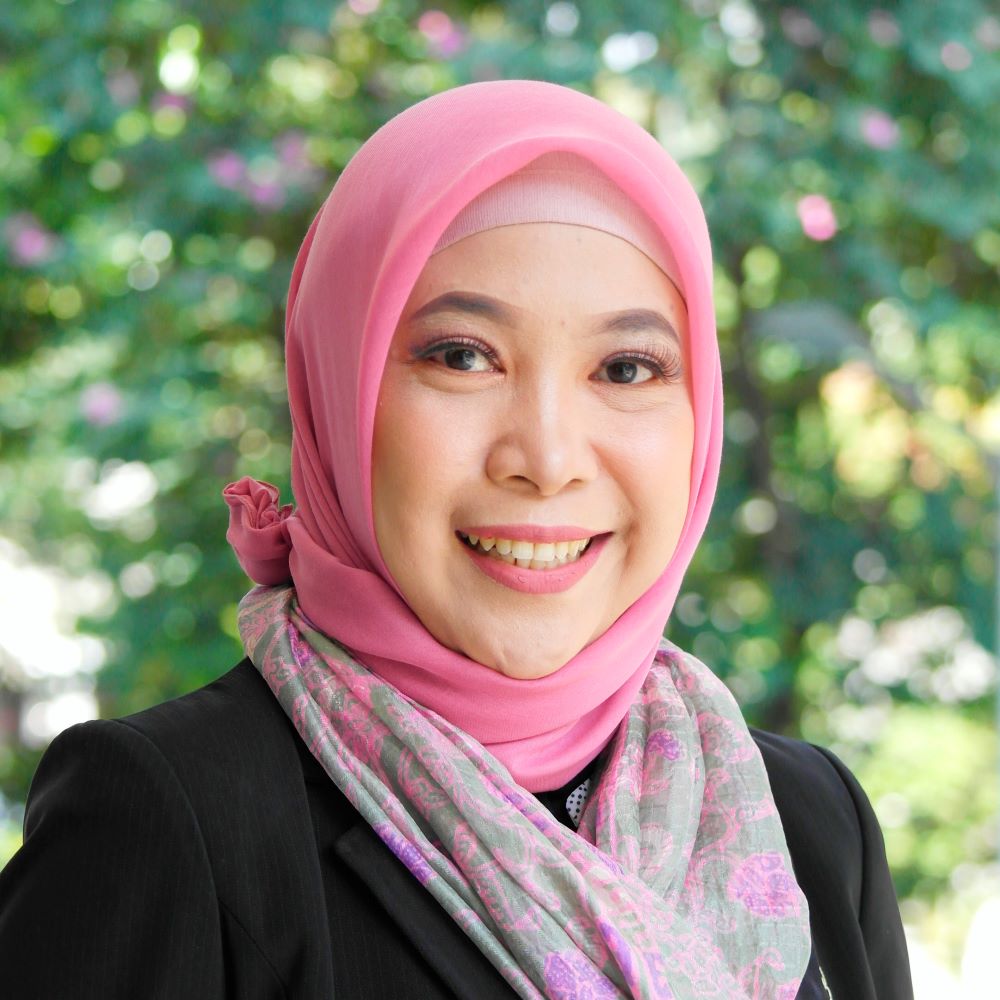 Dr. Sylviana Maya Damayanti
Head of MBA Program
Bandung Campus
Young
Professional
(YP) MBA
Entrepreneurship
(ENTRE)
MBA