MBA Bandung Campus
The MBA program is a very rewarding learning experience
Our MBA-ITB program will even do more than just a standard MBA.
Basically, the MBA program is designed to accelerate the acquisition of experience, skills, knowledge and attitude to prepare you to become an exceptional business leader
MBA-ITB provides students with a learning environment that is stimulating to develop innovative leaders with an entrepreneurial mindset. Innovative means that they are constantly looking for new ways and more effective solutions to solve business problems. They are also creative in looking for new ideas and opportunities, show perseverance, and are geared towards their business objectives.
Our lecturers have solid academic backgrounds and rich industrial experiences. They encourage students to take an active part in class discussions on concept and the application in real world issues. The MBA ITB requires students to learn through case studies from leading business schools in addition to textbooks. Students learn how to make business decisions in actual business situations by considering the problems involved, the opportunities and challenges raised, and the critical and ethical aspects. This active engagement requires those with high level of self-motivation, willingness to learn, persistent curiosity, and hard work. We believe that MBA ITB is the right place for you. Let us be part of your brighter future.
We look forward to embarking on this amazing journey with you.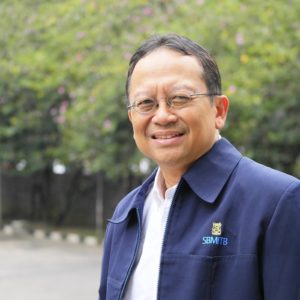 Dr. Subiakto Soekarno MBA, RFA, QWP, CFP®
Director of MBA Bandung Campus