The principle of "Busyness Is a Blessing" has always been an amplifier for Sonny Rustiadi, M.B.A., Ph.D., the current Program Head for Bachelor of Entrepreneurship in SBM ITB. Sonny, who is also the coordinator for Students Affairs at SBM ITB since 2018 and simultaneously being a part of the Curator for The Greater Hub Incubator at SBM ITB since 2020, always gives his best in carrying out all his responsibilities.
"Many people said, 'We only live once.' For me, life is every day, and we have to be the best version of ourselves every day," said Sonny sharing his life motivation.
Finishing his study in Accounting at Parahyangan University in 2004, Sonny started his career as a financial auditor at KPMG, one of the "Big Four" of public accountant firms. He also served in the SENADA Program by USAID, focusing on helping small and micro businesses to scale up. Without even realizing it, this activity triggered Sonny to get into the world of entrepreneurship as he continued his study at MBA of Entrepreneurship at SBM ITB in 2005. After studying for two years, Sonny finally decided to start his tenure as an academician at SBM ITB with a recommendation from Mr. Dwi Larso, then the MBA Program Head. 
The world of education is not a new thing for Sonny. His father was a lecturer in Planology at ITB. In the past, Sonny often accompanied his father in his activities, like joining the lecturer's meetings or helping him to check the students' exams. Since then, he has felt such an inspiration to share and teach. His passion for teaching was also nurtured through many social activities, including the community project titled "Tentir," held by the BPMM Unit at FE Unpar in his college, where college students tutored local underprivileged elementary school students.
"Maybe this is my calling. For me, teaching is rewarding because of a unique satisfaction when seeing another person comprehend something we explain, or maybe even more inspired," said Sonny.
For Sonny, education is the key to develop a country. No wonder, just by the time he was chosen as the Head of the Entrepreneurship Program at the end of 2022, he directly launched three new programs; the SBM Enterprise Track, Visual Digital Narrative Track, and Ecosystem Builder Track. Sonny also initiates some SBM annual highlight events, such as the Ganesha Business Festival, Ideology, and Kreanesia. Despite his tight schedules, Sonny also owns education and interior design business.
As the Head of the Entrepreneurship Program, Sonny wants his students to internalize three characteristics: becoming a Learner, being Responsible, and always Thinking big. He believes that students must desire to keep learning, including how they can unlearn to absorb and encounter new knowledge. This attitude has to be supported with a degree of responsibility and discipline to achieve the learning goals. Sonny also hopes his students have the biggest dream since the opportunities to grow are now everywhere. Sonny persists on the "Principle of Water," guidance that brought him to what he is today. "Many people need water. Water can also adjust to the environment. However, water also has a deep principle; if violated, water can be a deadly current," said Sonny.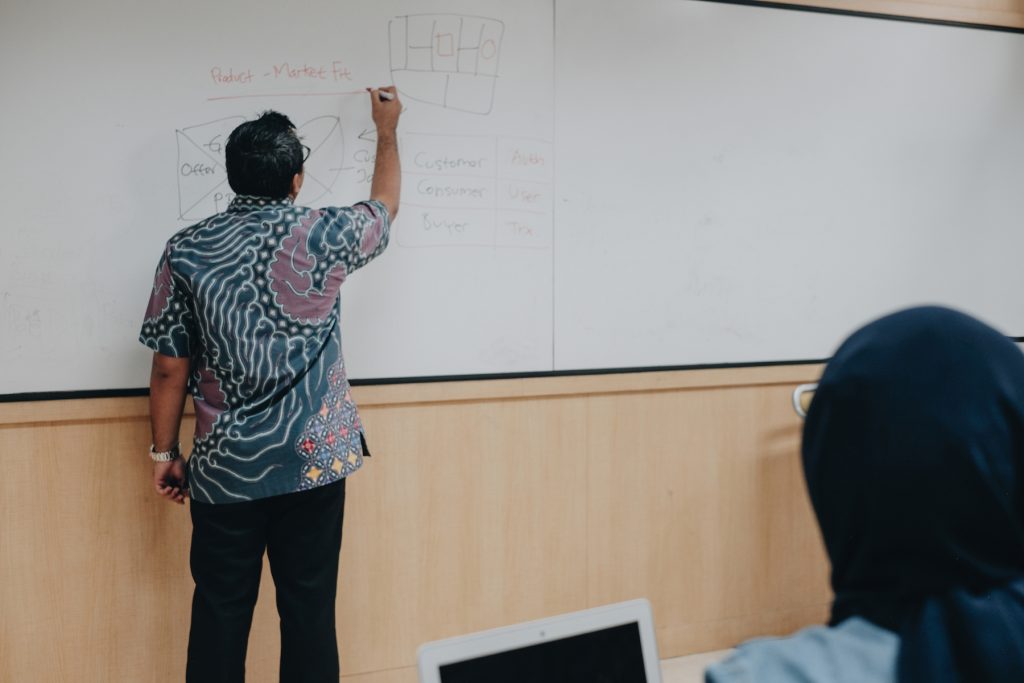 Written by Student Reporter (Rheza Mahesa Raharjo, Management 2023)