Indonesia has the potential to become the largest aquaculture country in the world, thanks to its significant fish production, which is projected to increase as the world's population grows. By 2050, the world's population is expected to increase, resulting in a higher demand for animal protein.
According to Our World in Data, fish meat emits the least amount of carbon compared to other animal proteins such as chicken, pork, lamb, and beef, making it the most environmentally friendly source of protein for humans. Furthermore, fish have the most efficient feed conversion ratio, with a ratio of 1.1, meaning that 100 kilograms of feed given to fish can produce 88 kilograms of fish meat.
Indonesia has an opportunity to become the world's largest fish producer, as it is already the second-largest aquaculture country, with a production of 13 thousand tons in 2020. However, Indonesia still lags behind China, which is the largest fish producer, with a production of 80 thousand tons per year. eFishery sees this opportunity and has developed products to support farmers and the fish and shrimp farming ecosystems in Indonesia. Diajeng Reisa, the Head of Fund and Operation e-Fishery, and Imam Akbar Ilham, Fund BD & Partnership Jr. the e-Fishery Manager, shared this perspective in a guest lecture on Service Science at the Master of Science Management Program at SBM ITB on Friday (14/4).
During the guest lecture, the two speakers discussed the "Digitalization of the Aquaculture Industry for Sustainable Indonesian Food" theme. e-Fishery aims to identify the root of the problem and formulate a suitable solution strategy through research. Santi Novani, the lecturer in charge of the course, hopes that this session will provide students with the necessary information to prepare their theses.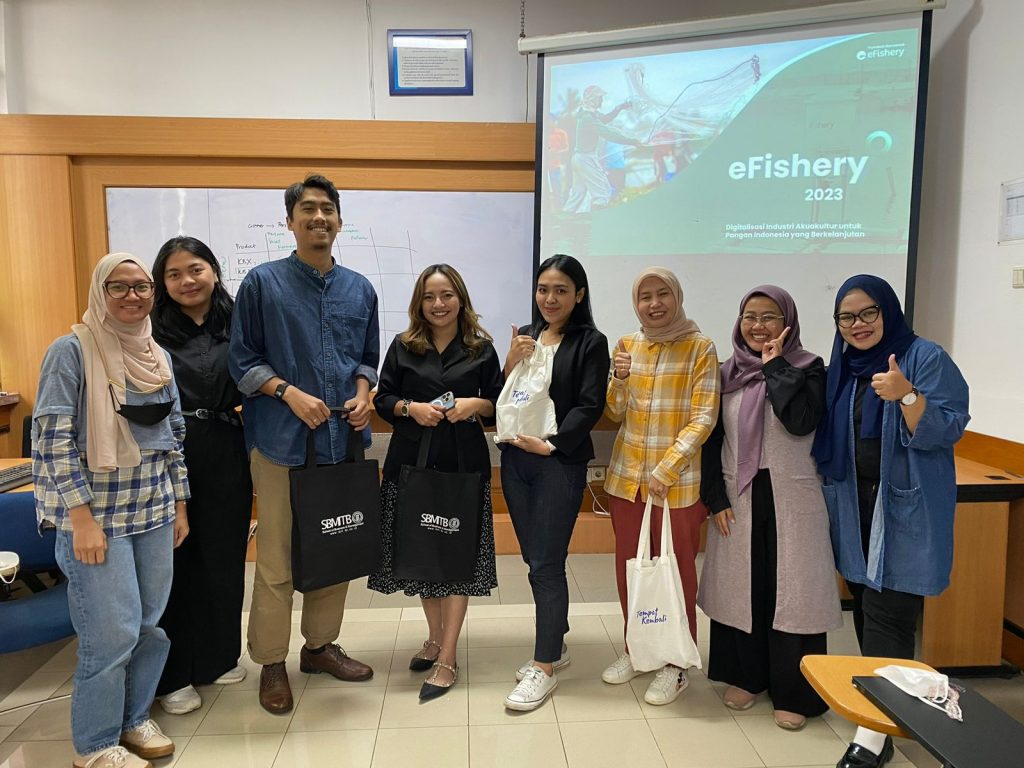 Written by Student Reporter (Aliva Rachma Delia, MBA YP 67)