Students majoring in International Business (IB) at SBM ITB showcased their entrepreneurial skills and innovative products at the Food + Beverage Indonesia 2023 exhibition at the Jakarta International Expo (10-13/5). The products they exhibited were part of the Asian Business Integration (IBA) course, which is developed for two semesters. Now they are ready to present it to potential buyers and investors.
This exhibition featured booths made by IB students. Each one represents a unique product for export. This event is an excellent platform for them to gain hands-on experience interacting with visitors and networking with industry professionals.
This exhibition is a platform for students majoring in International Business to demonstrate their entrepreneurial skills and interact with domestic and international potential buyers. This event showcases their dedication, creativity, and determination in developing and marketing their products, marking a promising step for future business professionals.
Raka Zaidan, an IB class 2024 student representing Indonesia To You (ITY), expressed his enthusiasm for this exhibition.
"This is an interesting experience because we can get a direct connection by getting to know our booth visitors," said Raka. ITY is engaged in sales of persons and aims to expand its market reach through export opportunities.
Avaxtile, another participant in the exhibition, focuses on modest fashion and has ambitious plans to enter the international market. Asandra Addien, IB class 2024 student and Avaxtile's Chief Marketing Officer, said they found a supplier in Bandung and realized the huge Malaysian market for modest fashion.
"Therefore, we plan to sell our products domestically first to gain experience, then export them in the future," said Asandra. Avaxtile's business approach emphasizes the importance of market research and gradual expansion to achieve sustainable growth.
Nurrani Kusumawati, one of the lecturers for the IBA course, explained that the expected outcome of this course is that students gain experience in finding buyers and introducing their products.
"This is our first exhibition after the pandemic," said Nurrani.
This exhibition not only provides valuable learning opportunities for students but is also an important milestone for SBM ITB in continuing face-to-face events after the challenges faced due to the global pandemic.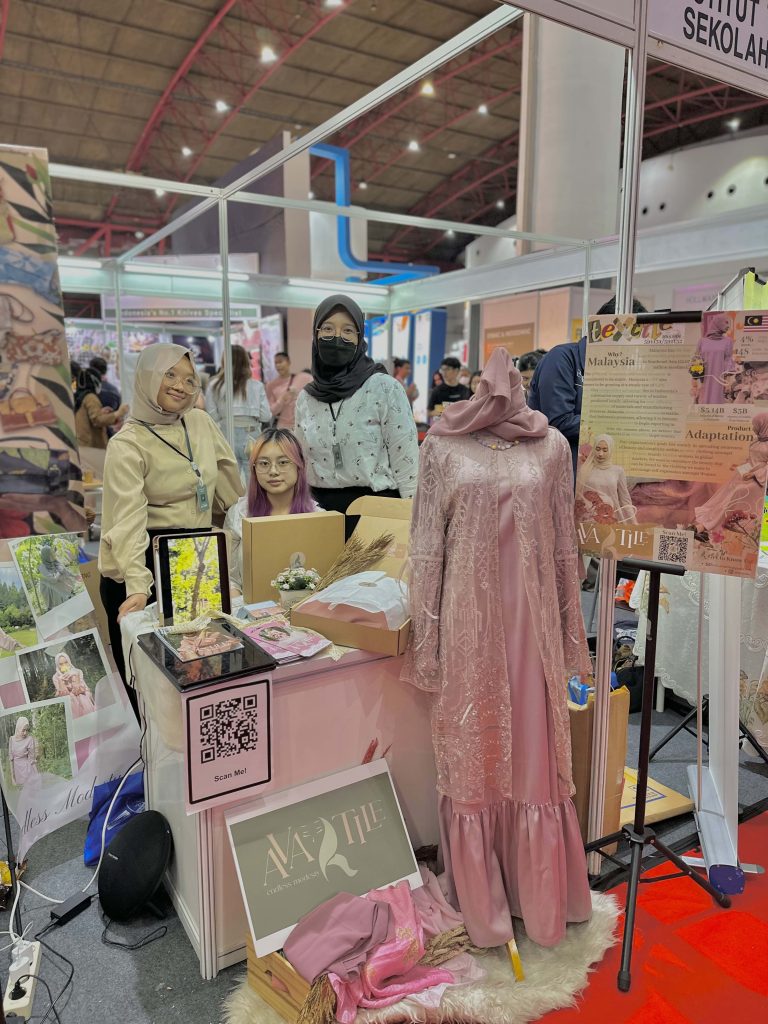 Written by Student Reporter (Qanita Aisya Muhali, International Business 2024)